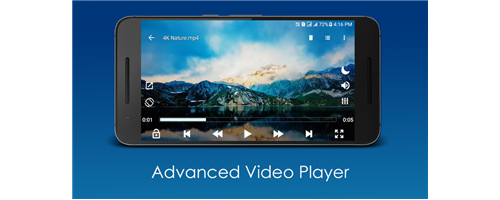 Hello everyone I present to you my new extension Video Player can play Video and Audio.
1- You can create custom controller put your layout as you like input.
2- Supported format : M3U8 / TS / MKV / MOV / MP4 / M4V / 3GP / WEBM / MP3 / WAV / AAC / SHOUTCASTother in future.
3- Can add Subtitle to the video.
4- You can hide r show Subtitle.
5- Can swipe to seek the video.
6- Can swipe for the Volume and Brightness.
7- You can select to play in background or not.
8- Can play Video or Audio or Subtitle in internal or external URL.
9- You can change Color or Text of ProgressBar for Volume and Brightness and Seeking.