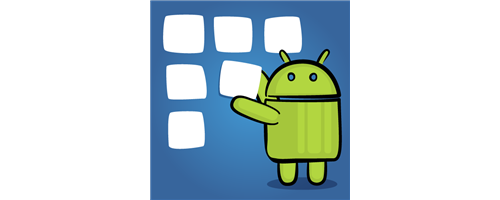 12/10/2018 Update: Add Horizontal Scroll. < watch the video below >.
28/09/2018 Update: Add 10 animation to look nice your gridView extention when scrolling. < watch the video below >.
12/08/2018 update: Add colaps search .
04/07/2018 update: Filter search by Title .
08/04/2018 update: New design you can display the text below the picture.
17/04/2018 update: You can add more button.
The famous 4 in one extension (gridview and listview and cardview with favorite) with a lot of customization possible. (Fast and Work with big list) I propose you my new extension VariousGrid.
You can use as four types:
List View.
Grid View.
"Card View" style.
Horizontal scroll.
For each type you can have:
Positioned your text where you want (in their layout).
Used the title and item as buttons using the font.
Used the item with the favored function
Change the color for each independent text.
Changed the size of each independent text.
Changed the color of the line Title.
A different label for each image displayed (either the color or the position).
Set the size of your "list", or leave it flexible relative to the text (function with a single column "GridView or ListView").
Set the size of your "line title", or leave it flexible relative to the text.
Set the size of your "line comment", or leave it flexible relative to the text.
Used the title in first line or second.
And More…
Bloc:

Video:
Video: for Search/Filtr

Video: With animation and Search/Filter

Video : Animation & Search & Horizontal Scroll:

Price without Search: 15 €
Price with Search: 17 €
Price with " Animation & Search ": 20 €
Price with " Animation & Search & Horizontal Scroll": 25 €