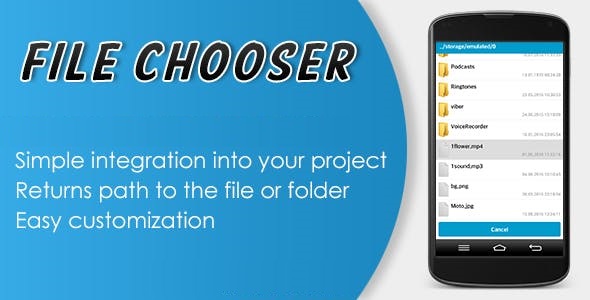 New extension give you possibility to return path selected with three dialog:
Select file.
Select folder.
Save file.
You can change:
All text color independently .
Background color.
Font or size of text.
The predefined text.
All icon by your custom icon.

Folder icon.
File icon.
Image icon.
Text icon.
UpFolder icon.
Audio icon.
Video icon.
Bloc: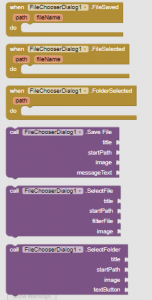 Video: